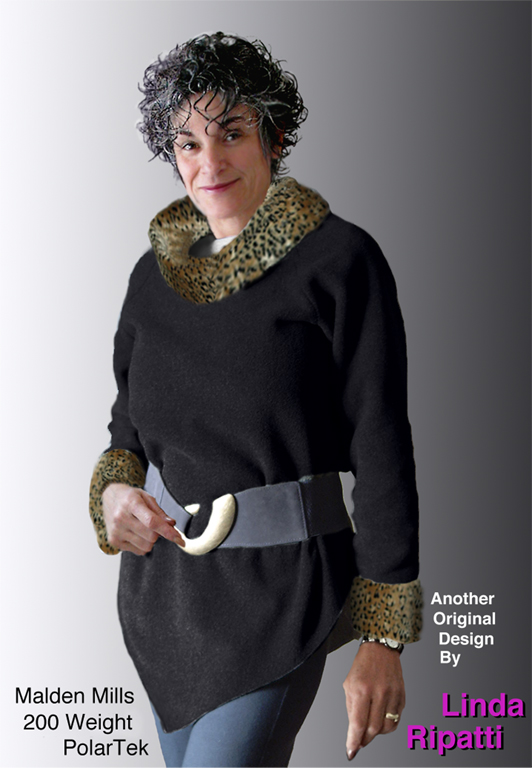 This Polar Fleece Pull-over with a wide neck is made of 100% Malden Mills 200 Weight PolarTek®. This is a VERY difficult design to assemble(doubled over fur joining to PolarTec takes time a few swear words :-)) I literally had to invent the join seam that makes this possible.
I have 2 Sizes already made up Small and Regular. I can also Custom Make any size to your specifications (Measurments taken Only In person at one of our many Art Shows)
Allow up to 3 weeks for delivery.
When ordering, this item is called:
LEOPARD PULLOVER
Price: $195+ tax + shipping