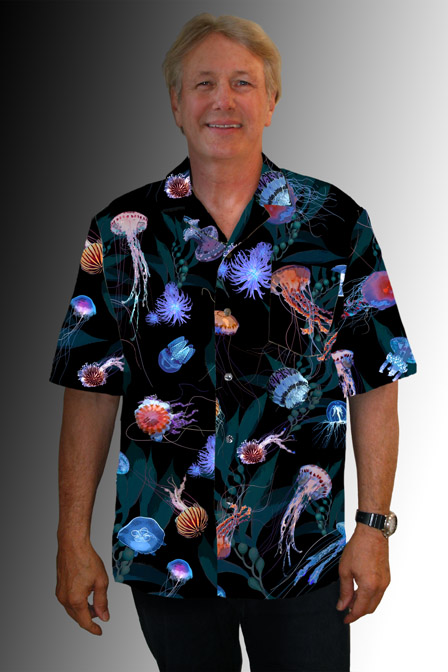 Inspired by a exhibit at the Monterey Bay Aquarium This is our 2008, "Jelly Fish Shirt. There is no print design even close to this eye popping print.
This aloha cut has a straight bottom. It has double expansion pleats on the back with two 4" slits on the side for comfort .
As of 1/24/18, We only have Sizes: S, M, L(None left), --TNO XL or 2X Left
Note: Our Sizes Run "Generous"(About ONE whole Size above Shirt's size tag) If you take an "L" in your T-shirts, you might be a "M" in our shirts.
Find Your Correct Size with our ---SIZE CHART
This item is called:
JELLY FISH SHIRT
Price: $89 + tax + shipping