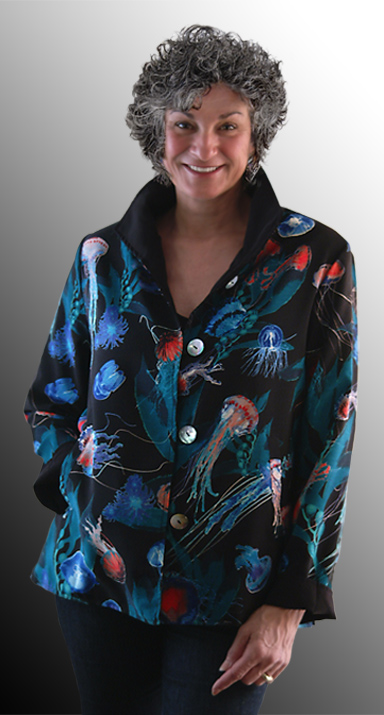 This elegant new Reversible jacket is made from our own "Jelly Fish" print which is printed from our own artwork. - No designer even comes close to this print design.
It features button loops that work in either the printed side out or the black side out. There are 4 Mother-Of-Pearl buttons per side.
When Reversed it will reveal a hint of Jelly Fish on the collar and cuffs over a black body. It has pockets on both sides.
As of June 2009
---------------We have 2 Sizes
------M-L ----- Fits Size 8 -12
------L-XL ---- Fits Size 12 - 16
This item is called:
JELLY FISH Button Loop Reversible
Price: $149 + tax + shipping