a;ldkjs;lfkjslkfDrag Window out to fullest width to read text on side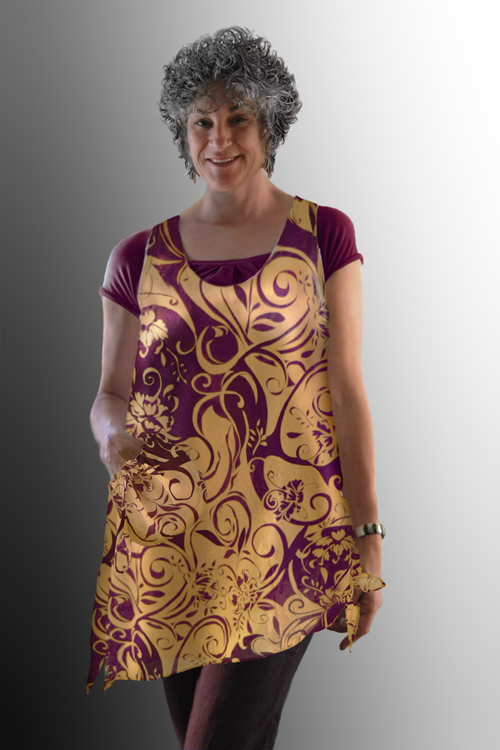 Made from a Japanese Designer fabric in pre-stressed cotton. Made from an original Vera Wang Print. It Can be worn tied up in a Balenciaga style(shown w/One side tied). Also can be worn with side tails released and hanging down in two split points. It features one pocket with an adjustable pull tie for a stylish gathered look.
This is an original style totally designed by LINDA RIPATTI.
Note: -This is a Rare, limited edition designer's fabric. There will only be so many of these original concept, shifts ever made because of that. - When the fabric is gone-THAT'S IT.
I can make it in any size but feature S, M, & L at our Art and Wine Shows.
If you need a custom fit. Allow up to 3 weeks for delivery.
When ordering, this item is called:
FiJi Shift-Vera Wang Print
Price: $110+ tax + shipping