a;ldkjs;lfkjslkfDrag Window out to fullest width to read text on side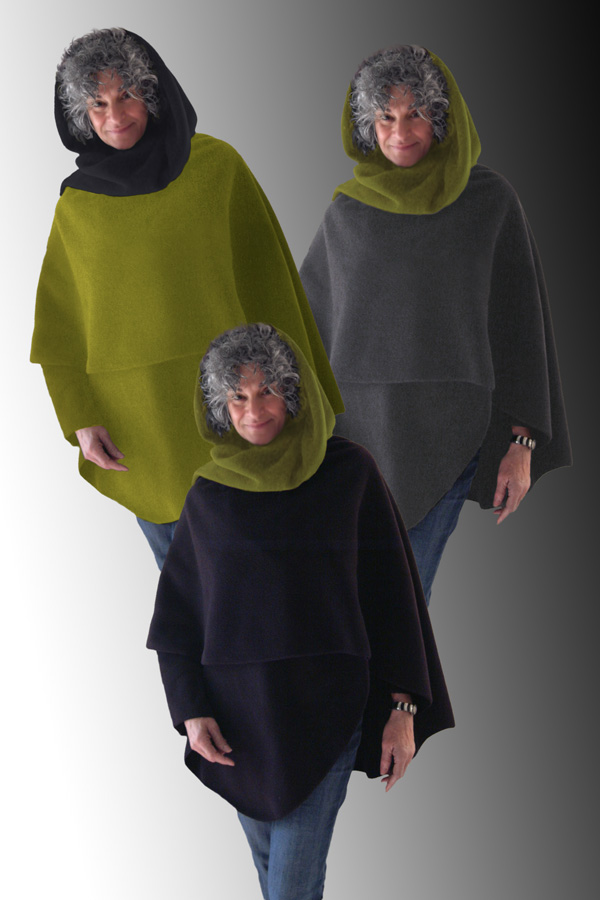 Made from the highest quality Polar Tek(Malden Mills USA), this is an original style totally designed by LINDA RIPATTI. It can be worn open(Not Shown) or one side thrown up and over the inside shoulder(Purple-Black Cape). The hood can be worn up with this over-shoulder look or when the garment is left down.
New! Cape also available with Collar instead of Shawl Collar-Hood
These are some examples of combinations of Chartreuse(yellowy/green color) that we are using.
Come see it at one of our Shows.
Price: $155+ tax + shipping
Measurement Diagram for Custom Size Order