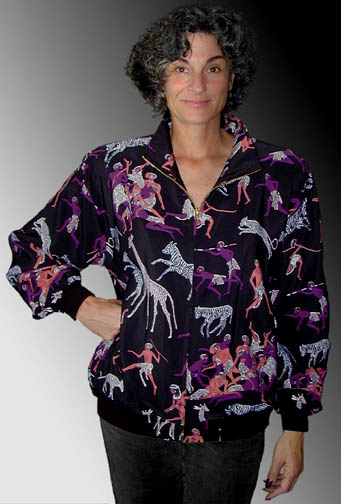 This classic UNISEX baseball style has high quality knitted cuffs and bottom. It looks good on both men and women. If you want more info and a closer look at this print GO HERE.
WE HAVE 2 SIZES AVAILABLE IN THIS PRINT
Picture shown was a Small size. We no longer have this size as of 6/15/17.
The Middle size fits 10-12 through 14-16
The Larger XL size fits 16-18 through 20+
When ordering, this item is called:-
AFRICAN BASEBALL JACKET
Price: $95 + tax + shipping