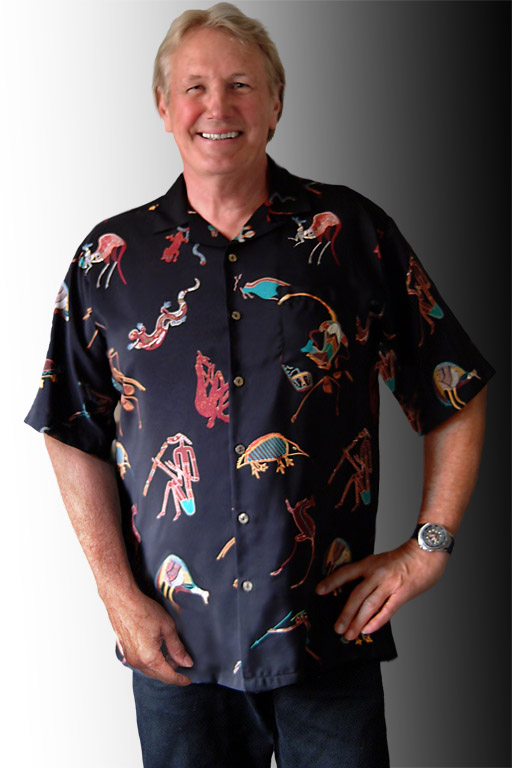 Note: AS of 3/9/20, We have NO Small or Large size left. We have no current plans to reprint this Aboriginal design.
We do still have plenty of Medium, X-Large & 2X remaining.
Think "Down Under" when you wear our latest "Aboriginal Shirt. This is our print for 2006 and is inspired by Aboriginal type artworks going back thousands of years.
This aloha cut has a straight bottom. It has double expansion pleats on the back for comfort.
Note: Our Sizes Run "Generous"(About ONE whole Size above Shirt's size tag) If you take an "L" in your T-shirts, you might be a "M" in our shirts.
Find Your Correct Size with our ---SIZE CHART
When ordering, this item is called:
ABORIGINAL SHIRT
Price: $89 + tax + shipping