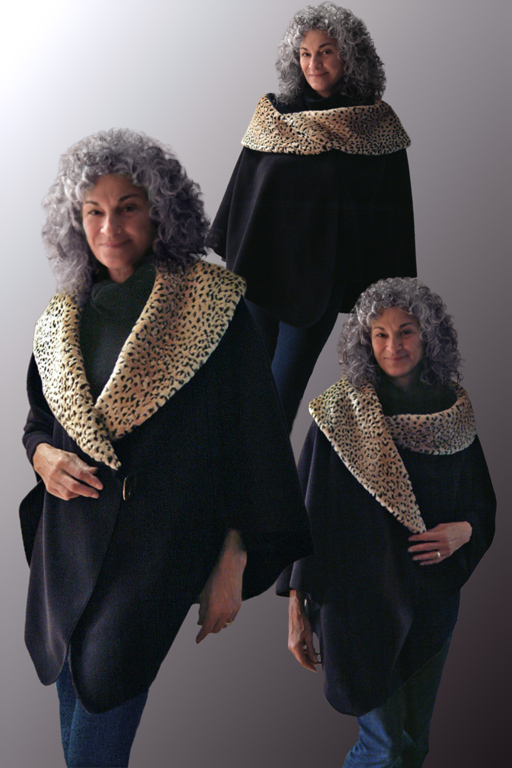 This Polar Fleece Cape with a Faux Fur Leopard Collar is made of 100% Micro-fiber, Joined to 200 Weight Malden Mills PolarTek®. This Style can be worn THREE Different ways with its buttoning system: 1.) In Stand-Up CrissCross style as shown in Top of picture. 2.) In Button Front closing Style as shown in Left of Picture. 3.) In Single Cross to Inside shoulder Button as shown in Right of Picture.
This is a VERY difficult design to assemble(doubled over fur joining to PolarTec takes time a few swear words :-)) I literally had to invent the join seam that makes this possible.
IT WILL FIT I usually Make up Two Sizes S and Regular for my Art Shows. ALSO, I can custom make this style if you meet with me at one of these Shows for measurments. Allow up to 3 weeks for delivery.
When ordering, this item is called:
LEOPARD CAPE
Price: $225+ tax + shipping