Drag Window out to fullest width to read text on side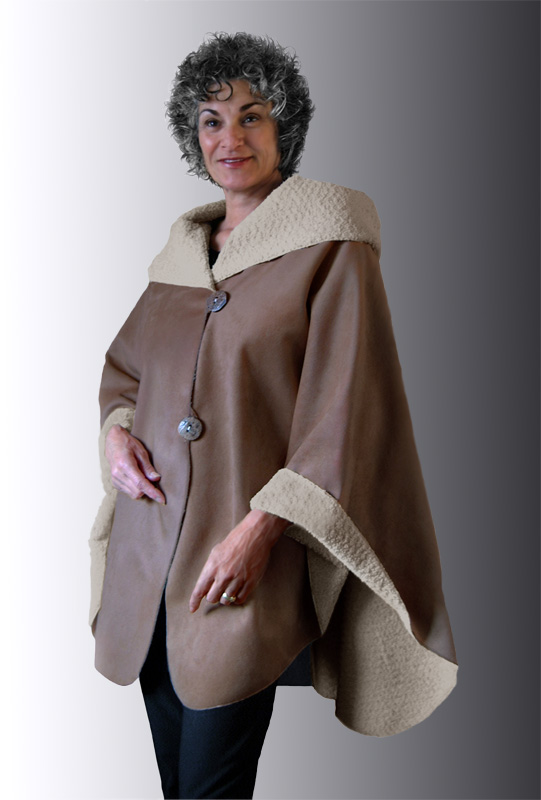 This cape looks and feels like leather yet is made of 100% Micro-fiber. It is made like a faux sheepskin look. There are two Large Coconut buttons on the front. Also there are smaller Coconut shoulder buttons that allow a totally different crossover look..........Instructions for "CrossOver Look"
WE MAKE 3 SIZES NOW
X-Small(For the petite Size, fits 4-8)
Medium (For the Reg Size fits, 8-14)
Large SHOWN (For the Taller/person fits, 14-18 & Up)
I can custom make this style now if you are short and need a custom fit. Allow up to 3 weeks for delivery.
When ordering, this item is called:
2 WAY CAPE
Price: $279+ tax + shipping
Measurement Diagram for Custom Size Order